Menu
The tasting menu changes every day depending on the season, the available products, what the Chefs have found at the morning market or the specialties proposed by our friends and loyal suppliers.
It is by choice that our menu is limited to selected dishes, freshly prepared with proposals that can vary between lunch and dinner.
Some cult dishes, such as our signature "Vitello Tonnato" and the hand-chopped tartare are the ever-present hors d'oeuvres, as well as the "Tajarin", fresh pasta made to the traditional recipe with 36 egg yolks per kilo of flour.
We make our own pasta every day: "agnolotti" from Turin, "tagliatelle" with Bra sausage, "ravioli" filled with buffalo mozzarella and sundried tomatoes, "plin" filled with "seirass" cheese and aromatic herbs or filled with monkfish, spices and herbs … but also vegan ravioli made from wholemeal "Primitiva" flour, filled with vegetables.
The main dishes are generally more traditional, prepared using low temperature cooking throughout the night, inspired to our traditional cooking with hay or breaded in the "Rubatà" crumbs, the famous bread sticks from Turin.
As to the desserts, our mascarpone cream sprinkled with cocoa on a chocolate biscuit is a great success. Ice creams and sorbets are freshly prepared with seasonal ingredients.
In this season, the dishes alternating in the daily menu are those ones. Your calls are welcome during the day if you wish to order dishes you want to enjoy at home.
Starters
Acciughe del cantabrico con burro di montagna, salsa verde, salsa rossa e crostini di pane
Baccalà mantecato con cipolla fondente
Cardo Gobbo di Nizza Monferrato su Fonduta di Fontina dop di Fontainemore
Carne cruda battuta al coltello
Cipolla ripiena di salsiccia di Bra
Cipolla ripiena di robiola tre latti
Crudo di gamberi e puntarelle
Flan di topinambour con bagna caoda leggera
Insalata di cappone, spinacini e melograno
Insalata di faraona, radicchio trevigiano e Castelmagno
Insalatina di gallina brasata, Castelmagno e nocciole
Sformato di zucca con fonduta di Blu del Moncenisio
Uovo cremoso in crosta di pignoletto rosso
Vitello Tonnato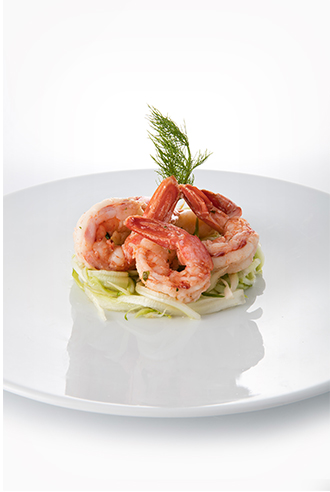 Entrees
Agnolotti gobbi torinesi al sugo di brasato
Gnocchi di patate con fonduta di lait brusc e riduzione al Nebbiolo
Plin di cappone nel suo brodo
Plin di Castelmagno e pere con burro d'alpeggio e scaglie di cioccolato fondente
Plin di zucca e Parmigiano Reggiano 24 mesi
Plin salsiccia e porri di Cervere
Ravioli ripieni di baccalà brandacujun su crema di cipolla
Ravioli vegani in sfoglia di farina di castagne ripieni di zucca su crema di topinambour e porro croccante
Tajarin 36 tuorli con carciofi freschi e baccalà fritto
Tajarin 36 tuorli con ragù di coniglio e nocciole
Tajarin alla spirulina con gamberi, sedano e colatura di alici
Tajarin di 36 tuorli al ragù di salsiccia di Bra
Tajarin di farro con scarola, olive e acciughe
Tortelli di anatra in acqua di fungo porcino
Tortelli ripieni di faraona e castagne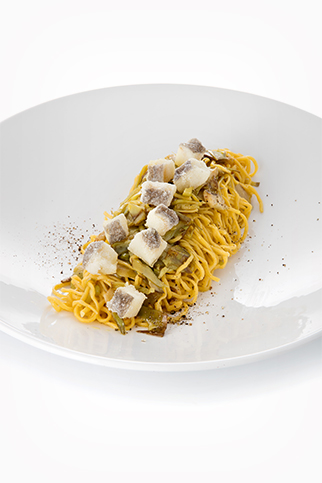 Main courses
Agnellino al forno cotto a bassa temperatura
Animelle glassate
Cervella e carciofi fritti
Coda brasata con polenta di pignoletto rosso
Filetto di baccalà Black Cod scottato con carciofi saltati
Filetto di baccalà Morro in foglia di verza con crema di aglio nero fermentato
Guanciotto di maialino brasato con cipolla e purea di sedano rapa
Lingua in due cotture con le sue salse
Lumache di Cherasco in umido
Petto d'anatra glassata al rafano
Petto di faraona ripiena di salsiccia di Bra
Punta di petto alle castagne
Quagliette disossate e farcite
Rollè di coniglio con cavolo verza
Stinco di vitello brasato al Nebbiolo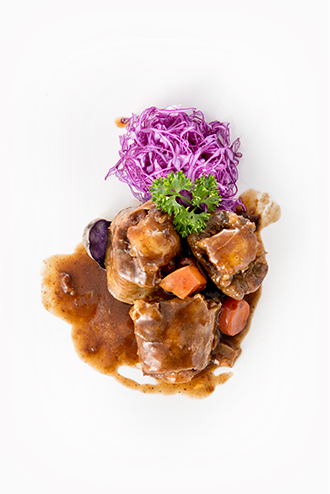 Desserts
Bavarese di zabajone con Martin sec caramellate
Bonet
Budino di marroni con granella di pistacchi e caramello al sale
Crema di mascarpone con biscotto al cioccolato e cacao fondente
Gelato alla mandorla salata con confettura di prugne
Langa sacher
Mousse di cacao all'acqua con marmellata di arance
Pere Martin sec caramellate al Nebbiolo
Semifreddo al torrone Barbero
Sformatino al panettone con insalata di frutta
Tarte tatin
Tortino di pere con scaglie di cioccolato
Tortino di cioccolato con il cuore morbido con crema allo zabajone